New Ning App Exchange Up Now
Developer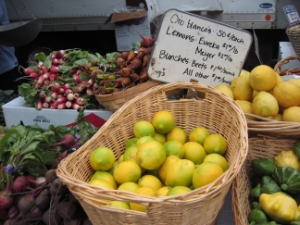 Jonathan Aquino just finished putting the final touches on the Ning App Marketplace we're calling Find-A-Developer.
Although it's for both developers and visual designers, we thought Find-A-Developer would make its purpose pretty obvious.
This app is designed to be a hub for those with no coding experience but a great idea to find PHP developers and/or visual designers who can help them create or customize apps on (or off) the Ning Playground.
We'll be adding a couple of enhancements over the course of the evening, but if you have a project with which you'd like some help or are a developer and/or designer who would be interested in helping folks build apps (and make some extra cash in the process), post away…
Here's my project:
I want to take Restaurant Reviews with Maps and create Organic Restaurant Reviews (with maps). Now, I can clone that in three clicks, but I'm no expert with CSS or HTML design and I don't want it to look exactly like the Example App. I want it to have some flair and look, well, organic. So, I added my profile and a project for a visual designer.
But wait! there's more…
Like any app on running on the Ning Playground, this marketplace is an app you can clone, mix, and run yourself for any topic, city, category, or interest.
You may have to change the app subtitle and tweak some of the fields, but otherwise it's a pretty darn complete exchange or marketplace with member profiles and reputations that can be used for any number of things.