Photo Maps!
Updates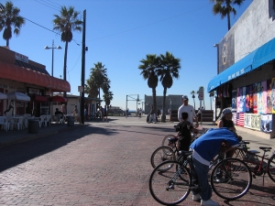 Anselm Hook just finished Photo Maps, another Ning Example App all set up for you to clone and run.
Hopefully, the title is self-explanatory:
Take one part Google Map and one part Photo
Add a TItle, Tag, Description, and Location
Presto! You have a map with photo markers
Some ideas for using a Photo Map: show off your vacation photos, highlight specific sights around town, plan a trip, you name it. Thanks, Anselm!