Some New Example App Enhancements
Maintenance
We've been busy around here and not just with scheduled maintenance.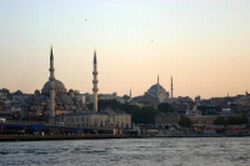 We've added bulk uploading of photos to Photo Sharing. May has already taken advantage of this new feature with her photos from Istanbul. (Welcome back, May!)
Chris Schmidt re-architected Bookshelf to make adding books faster than Marion Jones on steroids. If you are trying to figure out your next great work to read, I definitely recommend having a look.
We have some other improvements and enhancements up our sleeve. We're working on them at the moment. I'll add something here once they're out. We don't want members of our families accusing us of vaporware.