Star Sightings & Douchetracker
Ning Network Spotlight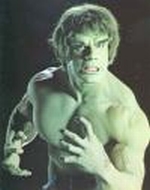 My friend Mike used to live in Los Angeles. He and his brother had a running competition to spot the most obscure celebrity. I believe Mike's best sighting was Lou Ferrigno before they remade the Incredible Hulk and gave him a cameo as a security guard.
For those of you who specialize in obscure celebrity sightings or others of you who operate exclusively in A-Listers, Kyle Ford is your man.
He's created Star Sightings. Now you can tell the world when you see someone famous or just enjoy the sightings of others in the comfort of your own home.
Star Sightings is a nicely polished clone of Bookmarks but Kyle has creatively used the URL field to ask for a link to the star's profile on IMDB or Wikipedia. You can follow this link by clicking on the star's name. It's simple, but totally addictive.
If Star Sightings aren't your thing, you can also thank Kyle Ford for Douchetracker. In what is becoming a trend around here, Douchetracker only sounds like online porn. Like Girl on Girl, Needledick, and Herpster, it's strictly PG. Cloned from Wishlist, it offers the world at large a place to track and comment on people they consider, well, douchebags.
Kyle Ford, tonight you've made the world of small, innocent, and entirely addictive distractions just a little bigger and a little better. For that, we thank you.