Well, if I were placing bets, that wouldn't have been one of them
Maintenance
Technology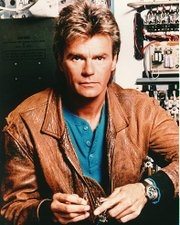 We've been getting user accounts out there to people who have been nice enough to request them, not to mention brave that sign-in issue we had early today (which should be fixed now).
In our effort to accommodate as many people as we can, we hit the maximum number of confirmation emails we can send through our ISP. They cut us off faster than a bartender at 2am in the State of California. I now have the distinct feeling that requesting white list status from our ISP couldn't wait as long as I thought it could.
We've now got a MacGyver-like plan to restore our ability to send emails in the next hour or so. Then we'll get those registered user and Beta Developer account confirmations out there as fast as we can. Hopefully, we can get more people playing around with the Ning Playground by sundown in Palo Alto.
Thanks for showing interest in our little experiment. We're not sure where it's all going to go, but really appreciate you taking the time to check it out.