It all seems so innocent now
General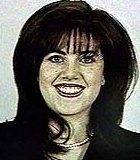 Paris Hilton was an expensive hotel.
Apple Computer was doomed.
Stock options were a valuable part of compensation.
There was a big catastrophe looming, and it was called Y2K.
And Arnold Schwarzenegger's plans for the future were making Terminator 3.
… just some of the things we thought were true in 1999.