Cute Overload's Caption Me!
Ning Network Spotlight
We're lucky enough to be able to live in a world with Cute Overload, which today rolled out the soon-to-be-famous Caption Me! app. The photo is Cute Overload, but the caption is all you. Sort of like the New Yorker but for kittens, puppies, and absurdly small horses.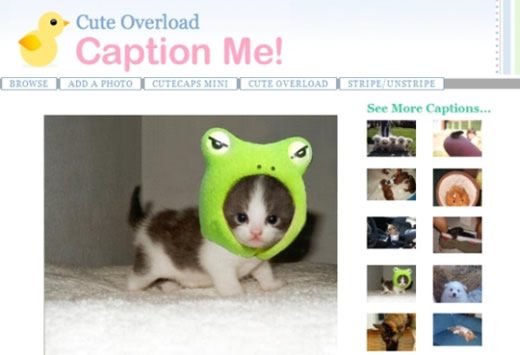 If you're in need of a little cuteness on your blog or MySpace page, you might also like the mini-version of Caption Me.