Introducing the Ningbar
Updates
Good Morning! Last night, while small children and dogs slept, the social web apps running on Ning got a little facelift and a ton of new features.
We've replace the Sidebar, formerly hogging the right hand column of every Ning app, with the new Ningbar – a completely customizable, dynamic javascript strip across the top of apps.
Ningbar closed (and out of the way)

As you can see, it starts out closed giving your app full visual control of the page. But when you click on any of the buttons in the Ningbar, they dynamically open to a panel in the page where users of an app can take advantage of app-level search, messaging, address book importing, ability to add friends, and a quick view into what's popular.
You can also quickly see other people enjoying it and, hey, make them friends too.
Here's what's happens when you click on your NingID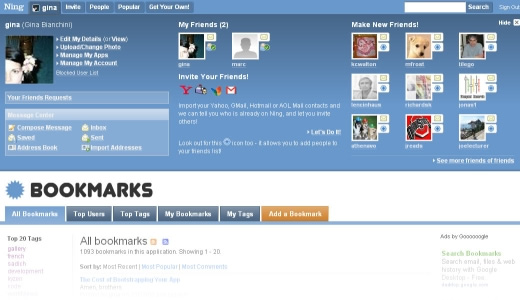 The People panel has your friends and other people on this App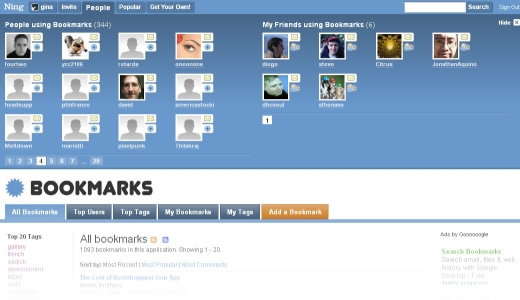 The Popular panel shows off this app's top users and top tags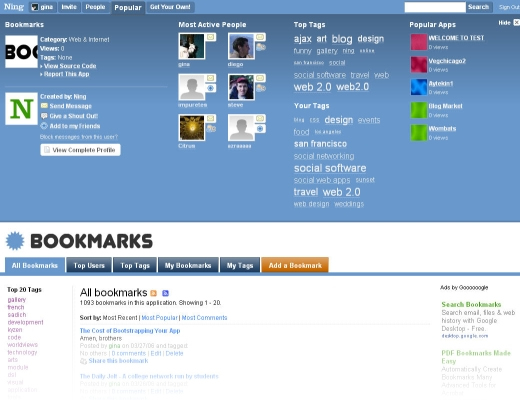 Cloning – newly christened Get Your Own! – is now a 1-step process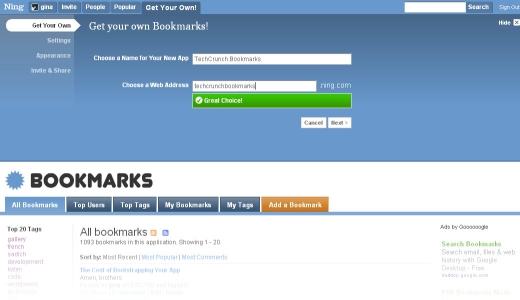 All of these great features are now generated automatically as a part of any app on Ning. You don't need to lift a finger to have these great new features as part of your group, hobby, interest, family, location, marketplace, or bookmarks running on Ning.
And unlike other services, if you don't want the Ningbar on your app or you want to change how it looks, works, the panels you show, or how it behaves, no problem. As with everything on Ning, it is 100% programmable. We provide full documentation for how to change it or take it off entirely. Yes, you can take off our Ningbar if you want. We're flexible 🙂
We want to thank you, our fantastic community, for all the great feedback you've provided over the past 9 months. The Ningbar reflects what you've told us you wanted: more social networking features for your apps and 100% control and customizability over your app's entire experience and visual design.
We've got alot more in store for the Ningbar and the Ning platform over the course of the summer, but the first order of business is to get your feedback on this puppy. We love your suggestions, opinions, comments, and ideas on the Ningbar, so we can make it even more of what you want.