New Stuff – Ning Videos, Ning Photos, and Ning Group!
Updates
As promised, we're launching three brand new Social Websites tonight: Ning Videos, Ning Photos, and Ning Group.
Here's how each of these work:
You come in and make a copy, name it, and choose a style. Then use them for whatever you want. Invite your friends to join and share away. You can also add your photos, videos, and profiles to the originals, but things get much more interesting when you make your own sites.
Some examples for what you might want to do would be a videos site devoted to skateboarding tricks, a fan site for a band, a study group site, or a photos site to add to your blog. The sky's the limit.
Making a copy of Ning Photos, Ning Videos, and Ning Group, gets you something like this: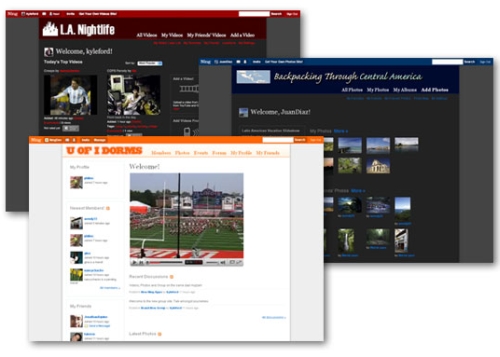 These screens are all examples are all copies of the new Ning Videos, Ning Photos and Ning Group Social Websites.
Check them out and let us know what you think!