Culture Shapers
Ning Network Spotlight
There have been a couple of great photos and videos sites popping up in the past few days that I wanted to get out there.
Cultureshapers Art Contest
This Cultureshapers photos site jumped to our popular sites list last week and it's spectacular. Turns out that it is a citywide art contest for students in Houston, TX. I couldn't believe that these were student works.
Here's my favorite painting: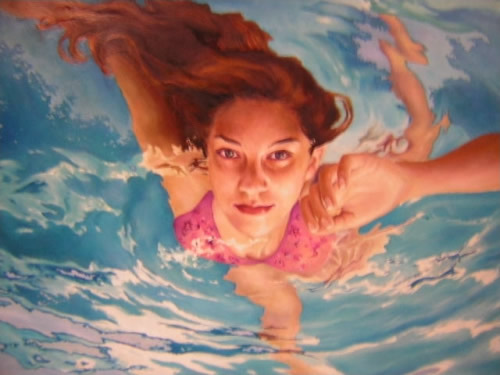 I think it's really beautiful.
Here's a little more on the Cultureshapers contest by Shawn, who created the site:
In just six years, we've awarded more than a half-million dollars in cash prizes to student artists, thanks to our generous financial partners and corporate sponsors!
The majority of these pieces will not make it the final round; just 70 pieces will be selected from the contest's seven categories.
PLUS, we're only half-way done! The photos on the site so far are just from two categories: Drawing and Painting. We have another 4 categories that will be juried this coming weekend – Electronic Media, Mixed Media, Photography and Film – and those images will be added to this site as well.
The Top 10 will be announced on the main contest website: http://www.cultureshapers.com on Monday, November 13th.