Our Instruction Manual
Your Ning Network
Happy Wednesday!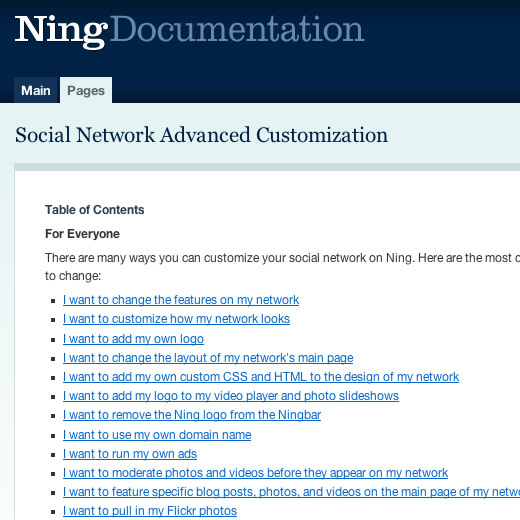 I wanted to quickly highlight the fact that there is a great set of basic howtos and instructions within your social network's "Manage" page under "Advanced Customization." Yeah, kinda hidden, hence this post.
We also make this guide available to anyone here at Ning Documentation.
Hopefully, this quick reference guide will answer your questions and highlight additional features tucked into your new social network. I'll also highlight some of the more interesting features here.
If these docs don't answer your questions or you want to share some ideas with us, also check out the Network Creators network that we launched yesterday. There are some great conversations happening already!
Thanks!