Frequently Asked Questions
Ning News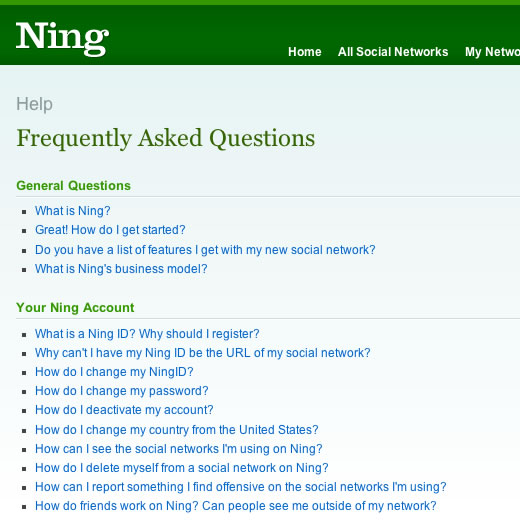 We're celebrating our two and a half week anniversary of your own social network for anything and the creation of 16,000 new social networks on Ning. Wahoo!
To mark this special occasion and the fact that people have been pretty consistent in the questions they've asked us about the all new Ning, we've updated our Frequently Asked Questions to reflect the real, hard hitting questions we answer daily.
It's compelling reading, if I don't say so myself.