Brooklyn Art Project
Ning Network Spotlight

There's alot of things I really like about Brooklyn Art Project. The most obvious thing I like is the art. That's a good start.
The Brooklyn Art Project uses a simple and clean design available to every Network Creator on Ning using the Appearance page on your network. For further design differentiation, you can also use your own custom HTML or CSS. Their choice to keep the overall design clean allows the simple black header and custom logo really pop.
The Brooklyn Art Project also highlights how powerful photos and videos are to creating an unique space for your network. Keeping everything simple enables the art to really stand out. A few examples after the jump.
The easiest way of using photos to create a unique space on your network is by simply adding a bunch. The All Photos page from Brooklyn Art Project shows this in spades. It also shows why art and artists are technology's best friend.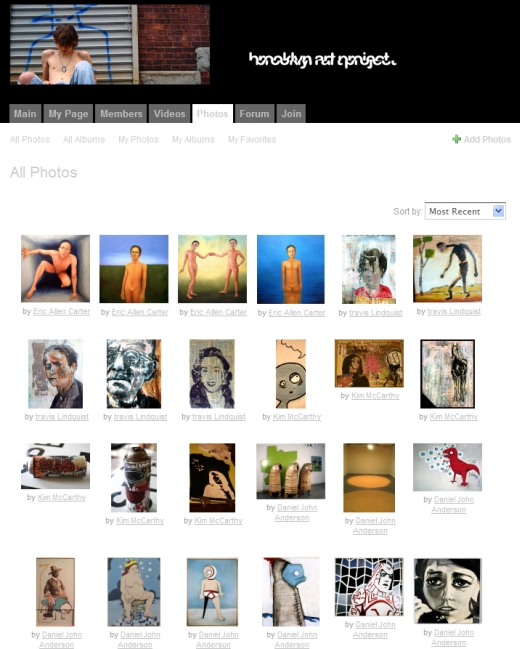 StrutNewYorkCity, the creator of the Brooklyn Art Project, has also used his blog on the Brooklyn Art Project to make his page – and the Main page of this network – visually stunning.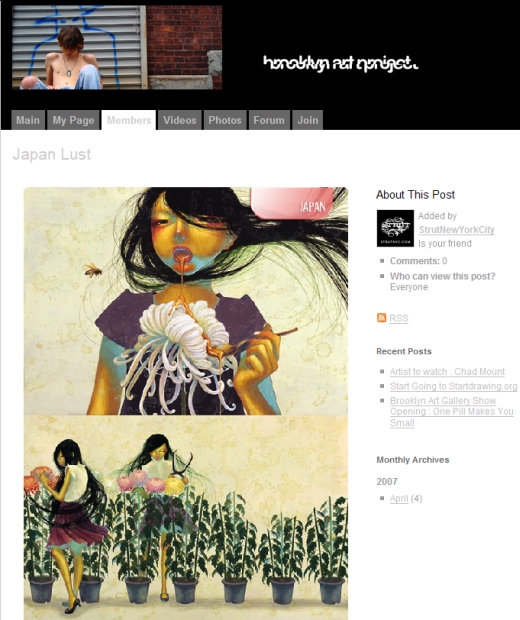 From the Add a Blog Post page on your My Page, you can add a image or photo by clicking on the Add a Photo icon next to the Add a Link icon. That will upload a photo or image directly into your blog post.
There's a ton to explore and inspire on the Brooklyn Art Project. I definitely recommend a museum tour.