You Can Share Documents on Your Network
Ning's Tips and Tricks
We've been known to sneak in the occasional awesome feature that we then don't adequately highlight. Call us humble.
One feature worth mentioning is sharing documents, or files more generally, on your network. You can do this right now. PDFs, Word Documents, Images, MP3s, you name it. It's there. And it's cool. It's just a little hidden.
How to Share Files on Your Social Network
Links point to Ning's Network Creators but it's just to show these features in action.
If you are the Network Creator, go to your Features page and choose Forum. Forum is where the document sharing feature sits today.
From the Forum, you can start a new discussion. The link to do so is in the right hand corner of the main Forum page. On the new discussion page, you can see the fields to Attach File(s).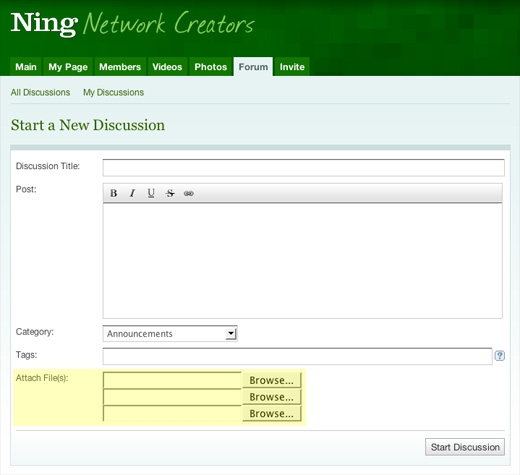 You can attach a whole host of files here. You'll even get a sweet icon for the document or file type.
If you want to keep document sharing organized separately within the Forum. You can do this via Categories. Just create a category for Document Sharing.

You can also add documents or files to any reply in a discussion. See here: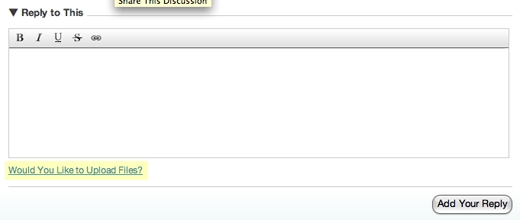 It opens and you can add files here as well.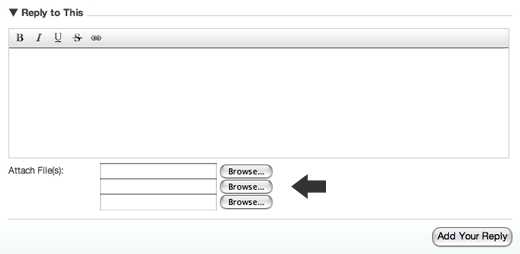 Enjoy sharing!