Above The Line
Ning Network Spotlight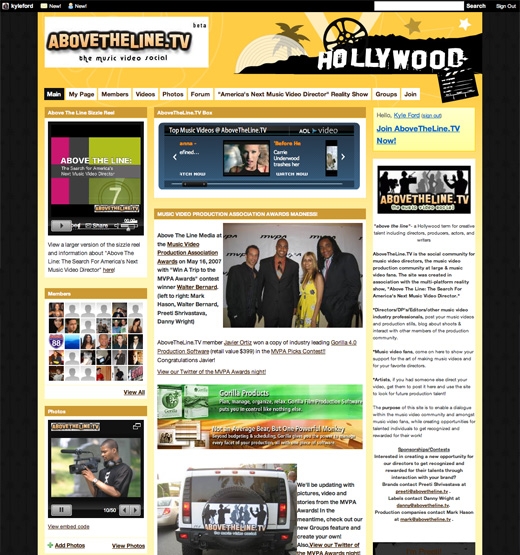 AboveTheLine.TV is awesome. It is a social community for music video directors, the music video production community at large, and music video fans. The site was created in association with the reality show, "Above The Line: The Search For America's Next Music Video Director."
Here's a fantastic video introduction, (note the branded video player):
A few other things I really like about AboveTheLine.TV:
This is clearly a passionate, authentic community. If there is one overriding success factor to social networks, it's authenticity. Alot of the networks on Ning have it and AboveTheLive.TV is a great example.
It's domain mapped to a branded URL. They aren't just creating AboveTheLine, but AboveTheLine.TV. The branded widgets are key to reinforcing the brand.
They've used their own logo and one of the themes to create a visual look and feel that is uniquely theirs.
It feels fresh and unique. This is partially achieved by using multiple text boxes and rss feeds, the unsung heroes of simple content feeds and visual differentiation on your network.
Definitely have a look!