Tu Diabetes
Ning Network Spotlight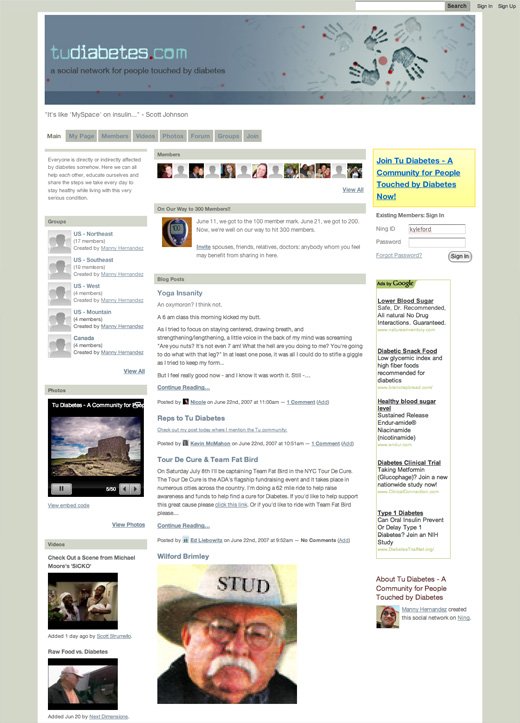 Tu Diabetes is a social network for those people touched by diabetes. I think that they might have the best tagline on Ning:
"It's like 'MySpace' on insulin…" – Scott Johnson
Manny Hernandez, the creator of Tu Diabetes, has done a beautiful job with the design of the network and the conversations, videos, and blog posts on the network are outstanding.
Another brilliant move is there is a separate forum category for conversations in Spanish. This is using just the standard Category feature in the Discussion Forum, but the result is that a whole new set of members can participate in Tu Diabetes in the language in which they are the most comfortable.
I also like the use of Groups to create conversations and relationships between people in different geographic areas. I'd love to see some fun images for the Group icons instead of the gray default ones, but I'm sure that's coming.
Overall, this is a great example of a specialized social network around a compelling topic. I definitely encourage other Network Creators to have a look at it for a bit of inspiration 🙂