Feature of the Week: Customizing Your Network's Appearance
Your Ning Network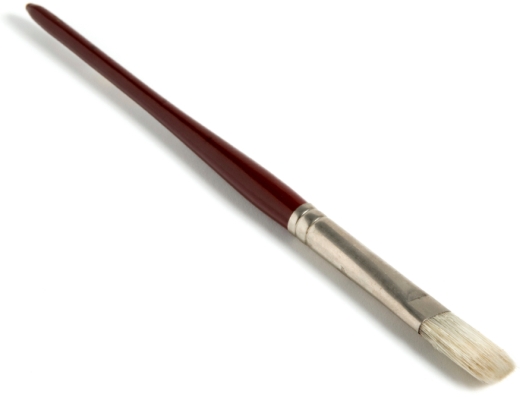 We want your networks on Ning to be truly yours.
We put our money where our mouth is with our Terms of Service, the fact that you can customize everything on your network down to the code running it, as well as the ability to easily import as well as export the content and members of your network. With easy exporting in fact, you can back up your network or move it off the Ning Platform, although we plan to continue to blow you away with great service, features, and the freedom to make your network exactly what you want so you'll stay.
One of the ways we judge whether we are hitting our goal of enabling your network to be truly yours is by looking at the diversity of networks on Ning. It is by far the thing which we are most proud of, even when the networks are, uh, a bit more diverse than we initially expected.
In addition to defining what your network is about, making it public or private, choosing your network's features and customizing the layout, another key way of making your network yours is customizing how it looks.
Tricking out a social network has never been so much fun.
As a Network Creator, you can control every last element of your social network's appearance. You have tremendous flexibility which we present from easy-to-advanced. Let's take you through some of your options…
From Easy-to-Advanced
So, the easiest way to customize how your network looks is to choose from one of the over 30 themes we offer Network Creators on the Appearance page.
We add new themes all the time and you can change the theme of your network at any time. Changing your theme is one way to keep your network looking fresh and dynamic with a few clicks.
You can see the themes at the top from the Appearance page: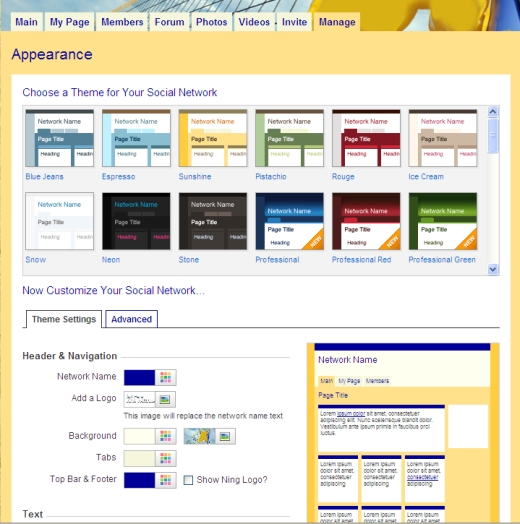 Now, here's where it starts to get interesting. Unlike other services, the standard theme that you choose from here is just a starting point. You can customize every aspect of the theme you choose on Ning.
You can add your own logo. You can add your own background image. You can change the colors. You can change the fonts. You can choose to take off the Ning logo that appears at the top of the page.
Therefore, every single theme has an infinite number of options from which you can make it uniquely your own.
If that wasn't enough for you, you also have even more control if you go down the path of the Advanced tab. The Advanced tab packs a lot of punch in a plain package: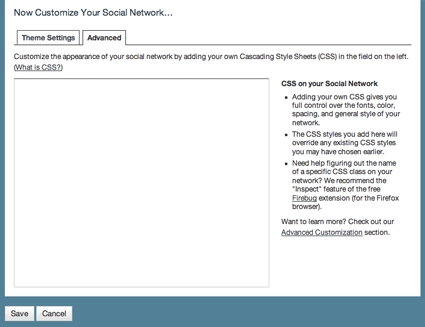 From here, you can add your own CSS, or cascading style sheet, which will give you complete control over the fonts, colors, placement, and general styling of your social network on Ning.
With CSS, you can make your network look entirely unique.
With Ning, anything is possible. Customizing the appearance of your network is a great first step!