La Red PostData
Ning Network Spotlight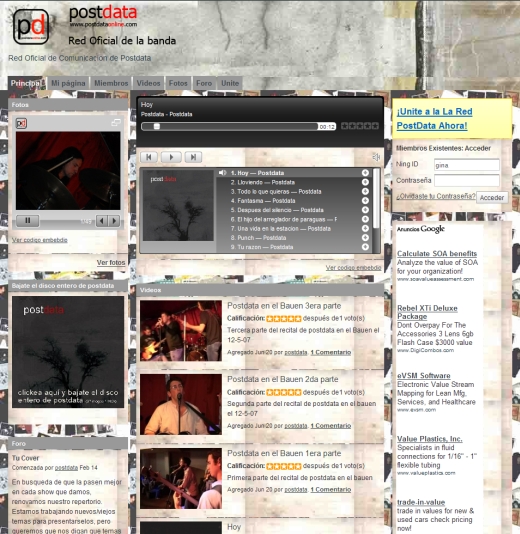 La Red PostData is a band in Buenos Aires, Argentina. They are an interesting example of a social network on Ning in the following ways:
They've translated it into Spanish, in fact Argentinean Spanish, using the drop down option to change the language of your own social network on Ning into Spanish, Portuguese, or French from the default of English.
They're a band using the music player – embeddable anywhere off the network – to promote and distribute their own music. I'm listening to it as I write this. It's pretty darn good and I'm neither Argentinean nor a huge jazz fan.
The integrated design across the network, photo slideshow, and music player is all consistently branded for La Red PostData.
Have a look. Have a listen. There is creative inspiration – or at least some good tunes – in here.