Classroom 2.0: Back-to-School Edition
Ning Network Spotlight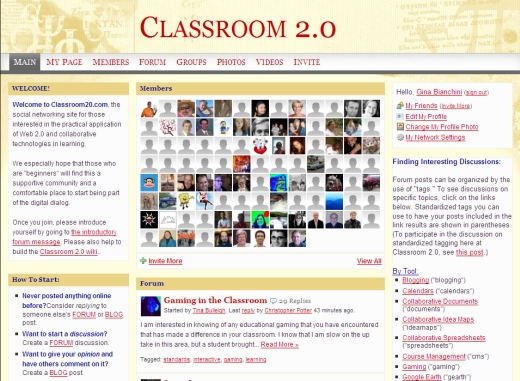 Classroom 2.0 is a social network for educators – 2537 strong – navigating technology in the classroom.
Here's how Network Creator, Steve Hardagon, describes Classroom 2.0:
Welcome to Classroom20.com, the social networking site for those interested in the practical application of Web 2.0 and collaborative technologies in learning.
We especially hope that those who are "beginners" will find this a supportive community and a comfortable place to start being part of the digital dialog.
Classroom 2.0 is a vibrant place. There are active discussions, lively groups, and some incredibly interesting ideas around the practical application of technology in learning. What I love most about it is how much support and sharing there is here among teachers on the front lines of navigating the good, bad, and ugly of technology innovation.
I've got to believe the classroom is a more fun and productive place when you have teachers who are creatively and passionately bringing social software into the mix. The teachers in Classroom 2.0 are leading by example.