Launch Your Social Network with a Private Beta in One Easy Step
Ning's Tips and Tricks
The private beta has become a requirement for any self-respecting or buzz-seeking new social network on the web.
Good news. You can create a private beta for your social network on Ning with a click. We'd never leave you out in the cold.
If you already have a network, go to your Manage page and choose the Privacy option in the middle column.
Manage Page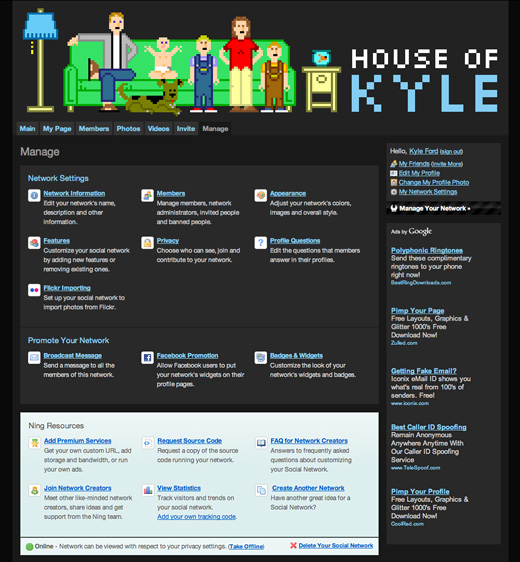 Privacy Page

From the Privacy page, you can create a private beta by clicking on the option to make your network Private on the right. You can also choose to give the members of your private beta the privilege of inviting new members in or give visitors to your private beta's Main page the option to request an invitation. If you haven't set up a network yet, you can make it Private on the Network Information page. This is the first page that you get when you create a network.
When you are ready to open your social network up to the world, ideally after you've created a thriving community within your private beta, just return to the Privacy page and choose to make your network Public on the left. It may take a moment or two while everything updates, but with this simple step your private beta will be open to the world to enjoy.