Dancing with the Stars: Vote Teams Maran & Mathison!
Ning Network Spotlight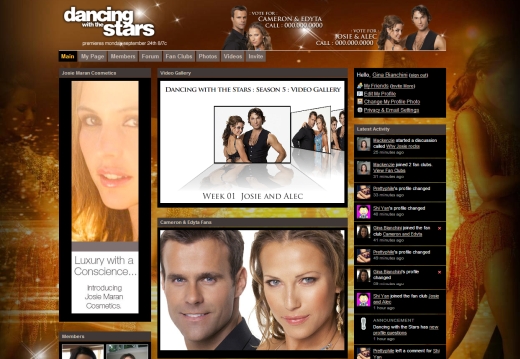 Network Creator Ed Reyes has whipped up a great little social network for fans of two teams on tonight's premiere of Dancing with the Stars on ABC at 8pm Eastern/Pacific.
Josie Maran & Alec Mazo
Tonight's ladies night. So enjoy!
Cameron Mathison & Edyta Sliwinska
When the men kick off tomorrow, Cameron Mathison and his partner Edyta Sliwinska will be leading the charge.
If you want to check out both Josie and Cameron, here's a few photos from the new network:
You can also check out profiles for Alec, Edyta, Cameron, and Josie on their official network.
This is definitely on my Tivo.