Posh Mama
Ning Network Spotlight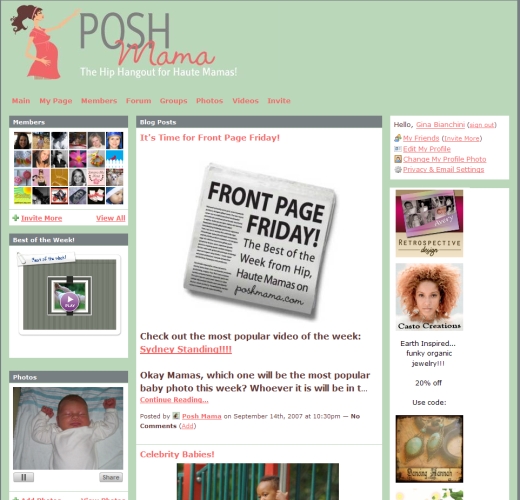 Posh Mama is "the hip hangout for haute mamas!"
I am such a sucker for alliteration.
Created by PoshMama and 161 members strong, Posh Mamas from all over the U.S. and beyond are sharing ideas, photos, and videos with other Posh Mamas.
PoshMama herself has done a great job seeding the network with contests, conversations, and a steady stream of facts and messages into the Latest Activity stream. I just joined and was welcomed with a whole host of facts about Posh Mama right off the bat: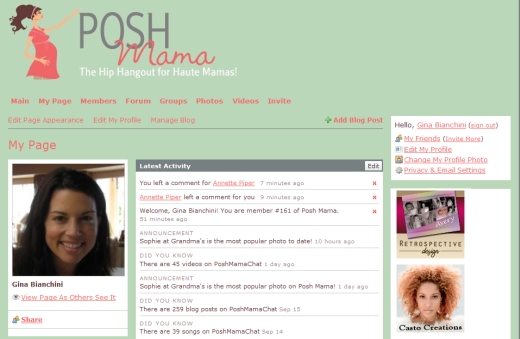 Even with a relatively small number of members, my "out of the box" experience with Posh Mama is one of rapid, real-time information that makes me want to stick around and check the whole thing out. For capturing the attention of new members, the Latest Activity stream can be an incredibly compelling feature.
Posh Mama shared with us on Network Creators her experience evaluating Ning against "white label" social network providers:
I searched for a back-end application for my site and almost paid 15K + and a monthly fee of $450 to a company that wasn't nearly as good as Ning. Whew, am I ever glad I read the New York Times! 🙂
We are too!