Ask a Ninja Launches a Social Network for Fans
Ning Network Spotlight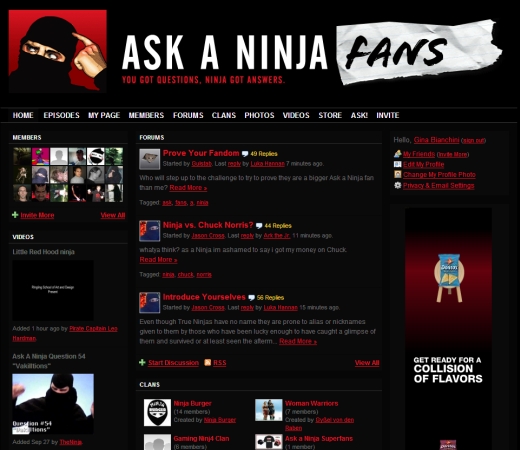 The Ninjas just launched their own social network for Ninja Fans at fans.askaninja.com. For those of you who aren't familiar with the Ninjas, watch this:
With their new social network, fans of the Ninjas can meet other fans and even add their own Ninja fan videos, like this one:
Note that it is branded and watermarked for the Ninjas. And everything is fully integrated into the main Ask a Ninja site.
This is definitely worth checking out!