Broadwayspace: Another Apple Ad!
Ning Network Spotlight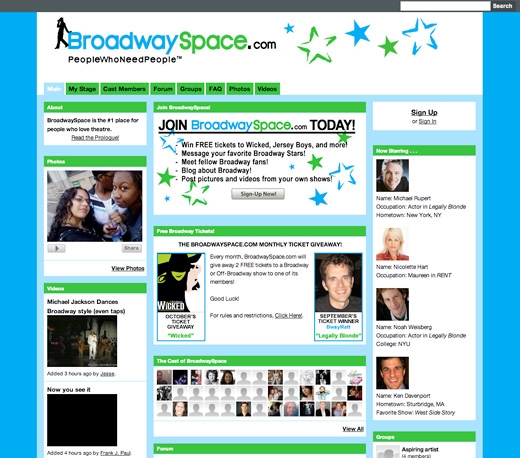 So, this is too cool. Right after I posted about The Inter-Mission and Kristin's Apple Ad, I joined Broadwayspace.com, a social network for peoplewhoneedpeople (aka – fans of Broadway) and met Ken Davenport, its Network Creator.
He just wrote me and said that he had an Apple Ad too! I always knew our Network Creators were impressive, but this 1-2 punch of Apple Ad-ness is just awesome.
Ken's put together an incredibly fun social network at Broadwayspace.com. It's a great example of a lesson for all Network Creators that photos are the keys to the kingdom: