Caregiver Kits Initiative
Ning Network Spotlight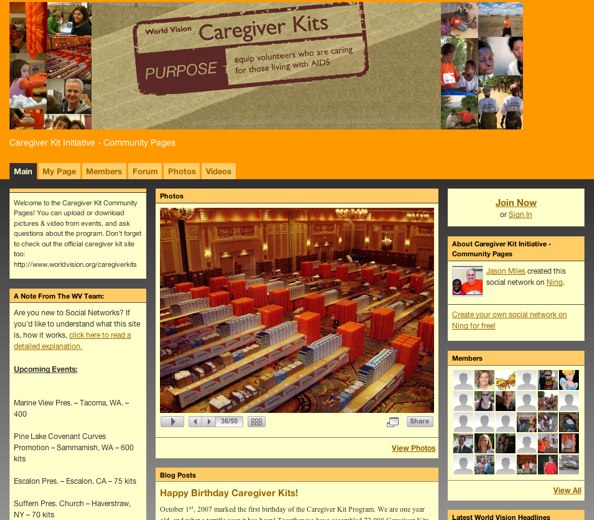 The Caregiver Kits Initiative is one of many programs the World Vision charitable organization sponsors. Though World Vision provides an informative home page, the Caregiver Kits Initiative network gives both leaders and participants a place to share news, suggestions, reflections, and ideas! It is a truly interactive extension of their website.
Their network displays successful Kit builds front and center with a fantastic slide show.
Caregiver Kits Initiative photos, videos, and news entries extend beyond the organization's contributions to include information about the global AIDS epidemic. Included is a radio podcast demonstrating the importance of Caregiver Kits and music in Soweto, South Africa.
Having just reached its one year anniversary, Caregiver Kits build teams have assembled 72,000 kits in that first year alone! Even the First Lady has participated! Congratulations!