DUB Magazine's DUB Pages
Ning Network Spotlight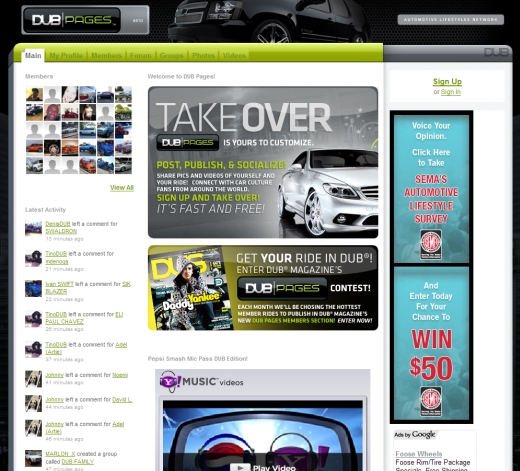 Dub Pages is the social network for Dub Magazine. Dub Magazine is for people who trick out their cars in some serious ways. Let me just say that my car would love some serious tricking out. These guys make it look easy and the results are stunning.
With over 500 members and counting, including celebrity members, these guys are doing some great things in their use of graphics in text boxes, contests, and overall visual design.
Definitely worth a look.