OpenSocial & Ning
Ning Apps
Ning News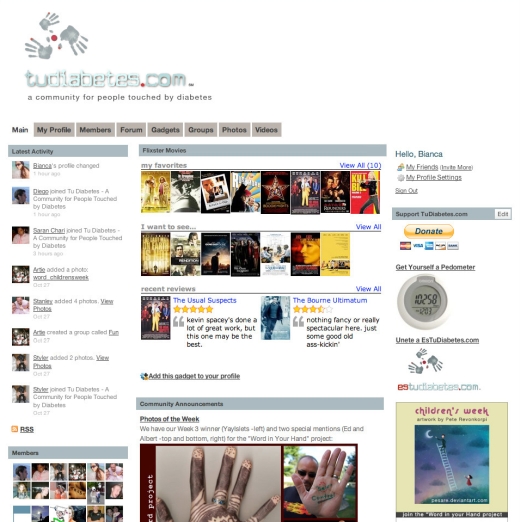 We love today's OpenSocial announcement. For those of you who don't eat, breathe, and sleep web standards, OpenSocial is a new open web API being spearheaded by Google and joined by a wide range of partners including us, Google's own Orkut, LinkedIn, Hi5, Friendster, Salesforce.com, Oracle, iLike, Flixster, RockYou, and Slide.
Marc has a great post explaining OpenSocial generally. Here's an excerpt:
In a nutshell, OpenSocial is an open web API that can be supported by two kinds of developers:

"Containers" — social networking systems like Ning, Orkut, LinkedIn, Hi5, and Friendster, and…

"Apps" — applications that want to be embedded within containers — for example, the kinds of applications built by iLike, Flixster, Rockyou, and Slide.
We're supporting OpenSocial whole hog and will make it available to all 113,000 social networks on Ning either later this year or early next. Specifically, we'll roll this out as:
An outstanding Container. OpenSocial apps will be able to run easily and reliably inside social networks across the Ning Platform. You'll be able to quickly and easily add OpenSocial apps to your social networks and your members will also be able to quickly and easily add OpenSocial apps to their member profile pages on your network.
An App publisher. As you know, you can already add one-click integration with Facebook automatically on your social network – specifically for video, photo, and music players – using the Facebook proprietary platform approach. We will automatically produce the option on your social network on Ning to have your network be an "app" embeddable on other social networks or "containers" participating in this standard.
Ultimately, an outstanding environment within which you can build new OpenSocial apps. (More on that later.)
Here's a quick screencast Kyle put together describing how you or any member of your network might take advantage of OpenSocial when this is out in the wild across social networks on Ning:
See the full screen version here.
Enjoy!
Update: Marc on his blog just made a few good points that I should add here. First, these aren't just screenshots in photoshop. This is working code that we have on the demo networks we're showing off. Second, the lack of visual integration of Flixster on the Ask a Ninja network is by design to show the app as separate code. When we release our support of OpenSocial across the social networks on Ning, we will ensure full visual integration of apps into networks.