Prime JETSET Real Estate
Ning Network Spotlight
We've talked about MIX.JETSET before, but I thought a quick update might be in order. MIX has always served as the 24/7 social network extension of the JETSET show, but recently Zadi and Steve have taken the integration between the show and the network to an entirely new level.
Each week on the show, Zadi throws down a new Flash game challenge and embeds the game into a new Forum discussion: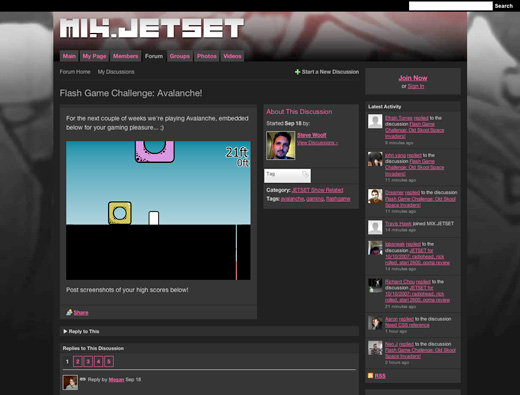 Members post their screenshots and high scores, and at the end of the week the winner is awarded prime main page real estate in the form of a custom badge linking to their MIX profile page, as well as an "on-air" mention during the show: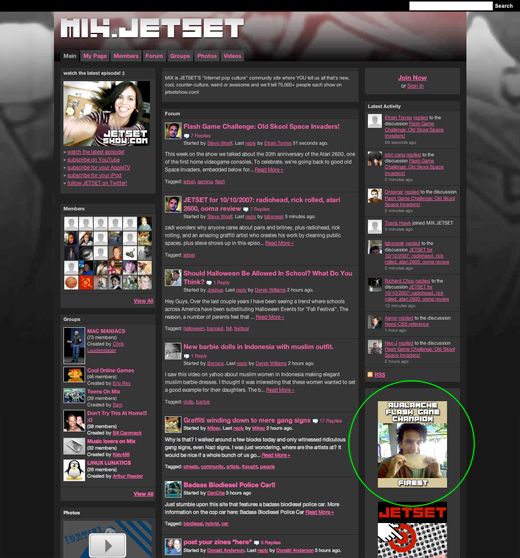 Competition is a great way to keep your members active and engaged. Well played, team JETSET.