How Amazing Is Brooklyn Art Project Looking These Days?
Ning Network Spotlight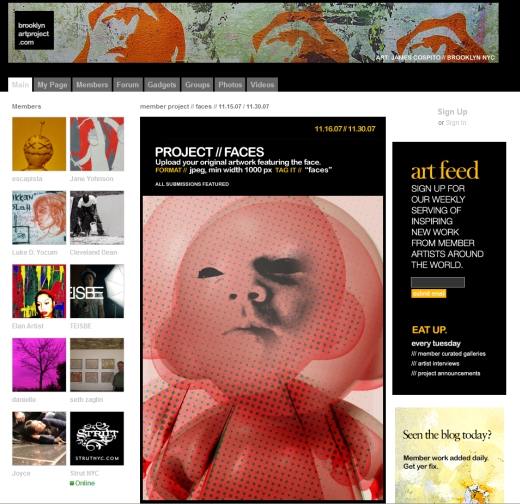 I was taking a little world tour around a number of networks today and I was blown away by how beautiful the art work and design of the Brooklyn Art Project is and how it's evolved. When we first featured it back in April 2007 I didn't think that it could get any better, but it's even more amazing.
Definitely worth a look!