WordPress Integration
Developer
Your Ning Network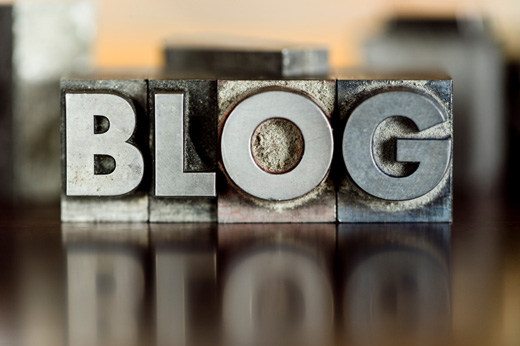 A number of our Network Creators use WordPress to power their blogs, and a long-requested feature has been the ability to integrate the WordPress commenting system with a social network on Ning. The wait is over!
We're proud to announce a new WordPress plugin for your social network. After setting it up, your members will be able to use their email address and password from your social network to sign in and comment on your WordPress blog. With this approach, their blog comments will link back to their individual social network profile pages. Totally integrated. And, yes, totally cool.
[Update: Check out the tutorial here.]
Specific instructions for using this new WordPress plugin from Ning after the jump…

Once you've downloaded the file and expanded it, copy the entire "ning-id-sso" folder into your WordPress plugins directory. It'll look something like this:
WordPress installation root/wp-content/plugins
Once the folder is in place, log into your WordPress administration panel, select the "Plugins" tab and click the "Activate" link for the "Ning ID SSO" plugin:
Almost done. To configure the plugin, it needs a few pieces of information. Click the "Options" tab in the WordPress administration panel, then select the "Ning ID SSO Options" link: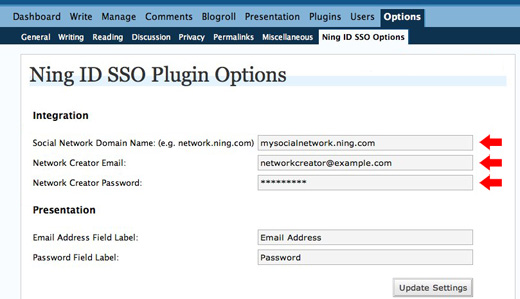 Simply fill out the information in the top three fields. If you have the "Use Your Own Domain" premium service, you can enter your custom URL in the top field:
In the "Presentation" section below the three required fields, you have the option to change the labels on the "Email Address" and "Password" form fields (that your members see when commenting on your WordPress blog entries) to anything you'd like.
That's it! Your members can now comment on your blog entries using the email address associated with their Ning ID.