Barely Political's Spin Room
Ning Network Spotlight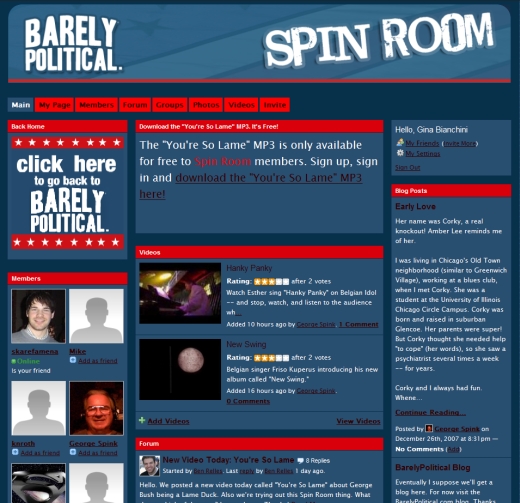 Barely Political, the creators of Obama Girl, just launched their own social network, The Spin Room, for fans of their unique brand of online political comedy and satire.
Ben Relles, BarelyPoltical's producer and founder, and his team have done a great job integrating their new social network on Ning into their main video site and promoting both of these in one experience, all done through links and graphics. Here's the homepage of Barely Political and you can see the promotion of the Spin Room at the top: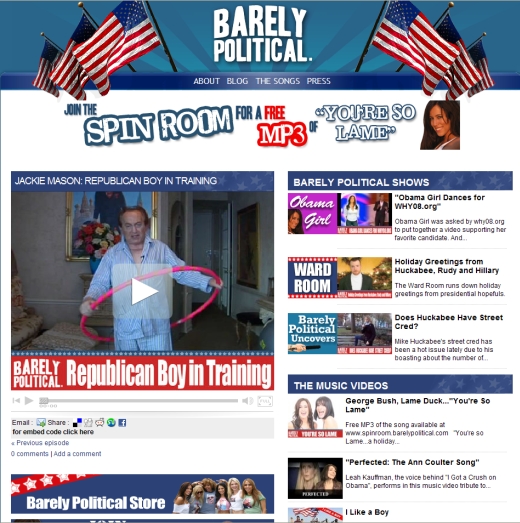 We love when online video creators expand their media empire by creating companion social networks. As demonstrated by Epic-Fu, Abigail's X-Rated Teen Diary, and the Ninjas, when people have an opportunity to interact with online video creators and meet other fans, the results are dramatically greater page views, more things to do, and a better experience with these emerging brands. For more on this topic, Fortune just did an interesting piece that's worth a look. Enjoy!
Start create political website with Ning: https://www.ning.com/create-political-website/