Barista Exchange
Ning Network Spotlight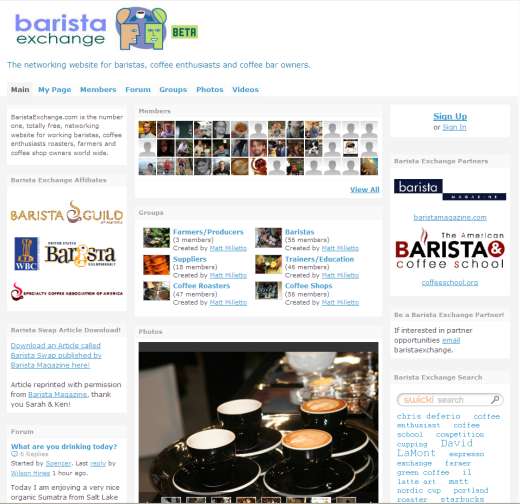 Every once in a while, I find myself drawn into a social network, fascinated by its members and content. And if you've never thought coffee could be mesmerizing, take a look at these photos from the branded slideshow on Barista Exchange:
I was amazed at the competition shots, impressed with the foam designs, and in the end, thirsting for a cappuccino, made by someone who knows coffee.
While my interest can partially be attributed to my stint as a cafe manager, there is no doubt that Barista Exchange is an interesting social network. There are videos from growing partners in Costa Rica, and latte art. Groups ranging from Roasters to Trainers. There is a podcast covering the evolution of the barista, and an article to download from Barista Magazine. This network truly approaches the coffee industry from every angle.