Channel Frederator RAW
Ning Network Spotlight
Channel Frederator RAW is the interactive network of the Channel Frederator website, "Cartoon Central on the Internet." It allows members to share, critique, and compare content focused on all animation styles.
Polished content can make it to the Channel Frederator main site through contests such as 48 Frames of Brrrilliance!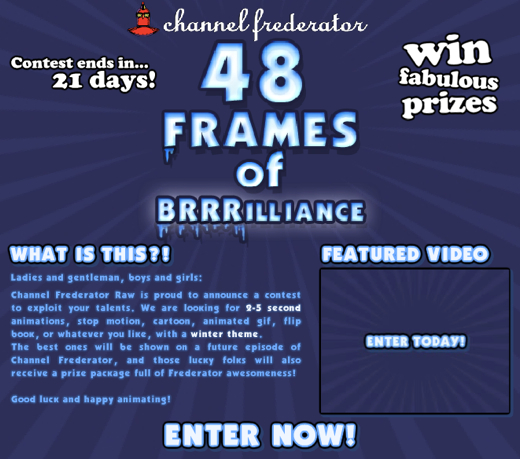 The graphic approach extends throughout the network. Utilizing the talents of frederatorJeaux Janovsky, Channel Frederator pulls off a completely unique map to their network. If you're curious as to where to find the Forum or Frederator Blogs, simply follow the arrows!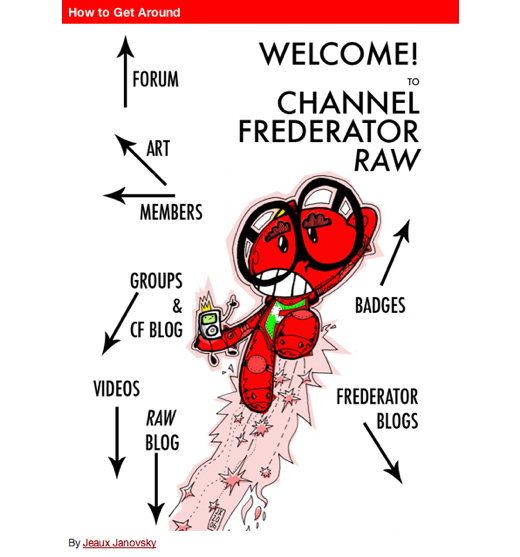 One of the coolest parts of Channel Frederator RAW is that you can watch pieces transition from simple sketches to full color art. And anyone who enjoyed watching cartoons, or still does, will be able to find an artist or two who appeals to her sensibility!