Disc Golfers R Us
Ning Network Spotlight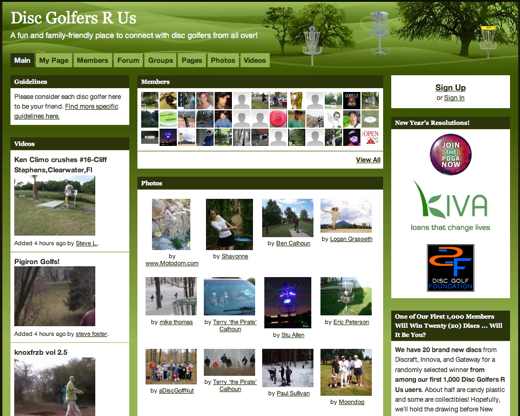 Today I learned that disc golfers have various discs, in the bag. This is the first, but certainly not the last piece of information I will pick up on Disc Golf R Us, the place for disc golfers to connect.
I think my favorite thing on the Disc Golf R Us network is its primary guideline, "Please consider each disc golfer here to be your friend." Sounds good to me, a network guided by the Network Creator's vision.
Also, in the about section: "Hi. This is a holiday gift to the disc golfing community. Please make the most of it. " Network Creator Terry isn't lying. This social network was created less than a week ago and already boasts 652 members! This may have something to do with the cool contest Terry has running: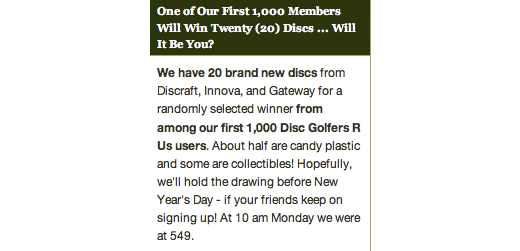 Happy Holidays, indeed!