interstate: For Skaters…By Skaters…
Ning Network Spotlight
Interstate is the online community for Interstate Magazine. These guys care about skating and have used that passion to build a great atmosphere.
This network is a place to live and breathe skating. It has become a hot-bed for young talent, with members posting pics of themselves nailing tricks most of us could only dream about.
And, you'll be kept up to date on the latest skating news: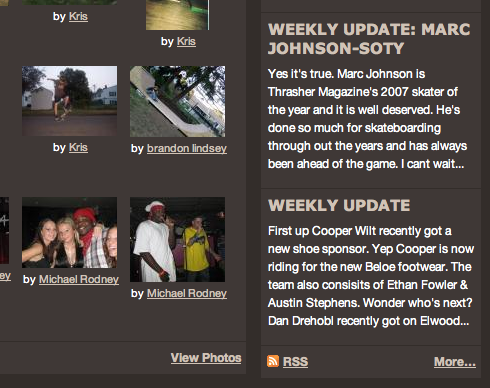 This isn't just a network for pros though. Need tips on how to land a 360 flip off a ledge? Ask someone in the chat widget. Want to talk with other skaters about things that interest you? Check out some of the 163 groups!
This network is a great example of how simple and easy changes can really bring your network to life. Plus, you might find a picture of me kick flipping a 12 set!