It's a Pugslife
Ning Network Spotlight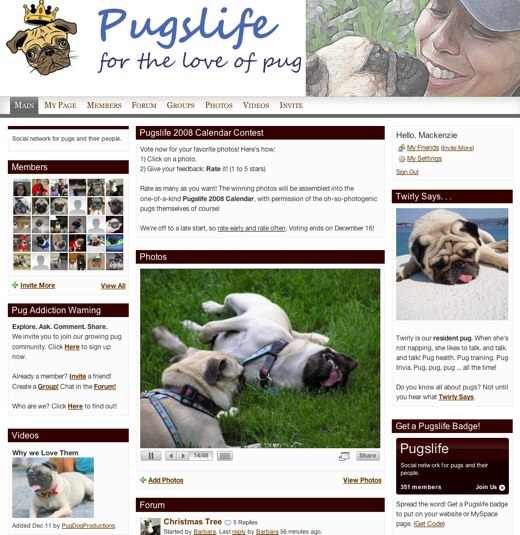 Pugslife is a social network for pugs and their people.
Though I don't own a pug, I'm definitely a dog person. I fell in love with all of the adorable pug photos on Pugslife. There are over 1100 shots of pugs doing everything from swimming and cuddling to riding on a tractor and sitting on Santa's lap.
This network has over 350 members. Like another network we featured recently, MyCorgi.com, many of the members appear to be the pugs themselves. Just check out the members badge:
Members have created groups to meet other pug owners in their state or city. Pugslife even has a "resident pug" named Twirly. She writes a column on the network using her blog. If you need advice on dealing with your pug – or your person – just stop by and ask Twirly!