Meet Pete
Ning Network Spotlight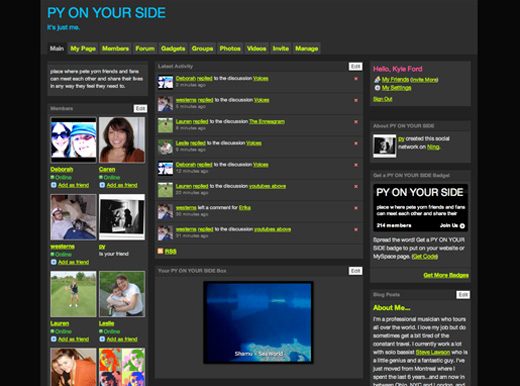 The PY on Your Side social network has a special ingredient missing from most Pete Yorn fansites: it's owned and operated by Pete Yorn.
Described as a "place where Pete Yorn friends and fans can meet each other and share their lives in any way they feel they need to," Pete's been using the network as a direct, unfiltered way to connect with his fans.
He's been keeping a personal blog on the network, and judging by the activity on his Comment Wall, people are definitely digging it. It's extremely rewarding to provide artists with easy-to-use social network creation tools, then sit back and watch their communities grow.