Philly1: Your Place in the City
Ning Network Spotlight
Looking for a way to connect with the rest of the City of Brotherly Love? There's a network just for you, Philadelphians.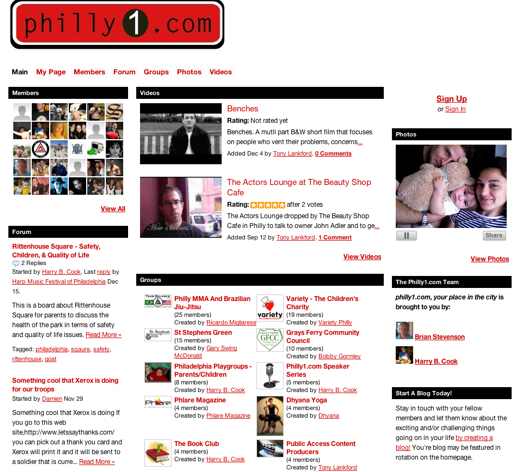 Philly1 is a network built to help Philadelphia residents (current, past or, heck, even future) connect with each other, exchange ideas and find out what's going on in their city. After all, there's more to Philly than cheesesteaks and Rocky.
The network's motto: "Your place in the city."
If you had wandered onto the network last Friday, you would have seen a comprehensive weekend concert and DJ breakdown (and, for the public-minded, a list of volunteer opportunities) on the network's blog. What better way to stay informed on who will be playing at Johnny Brenda's — Philly's favorite burlesque hall-turned-concert venue?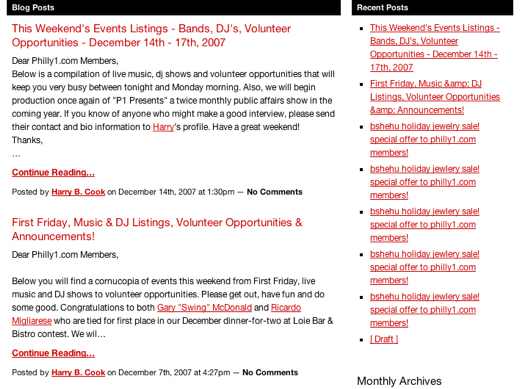 There's a comprehensive list of links to nearly every media outlet (big and small) in the city, so you can keep up on what's going on in your city. But Philly1 isn't just a place to connect with the whole city, it's also a place to connect with your neighborhood. Residents of Grays Ferry have created their own group page, looking for ways to strengthen relationships online as well as in person.
Perhaps you've just moved to Philly, with your 2-year-old in tow. There's a group called Philadelphia Playgroups, set up just to connect with other parents with young kids. Everyone needs more play dates, after all. Or, how about joining up with some fellow Jiu-Jitsu lovers in the city?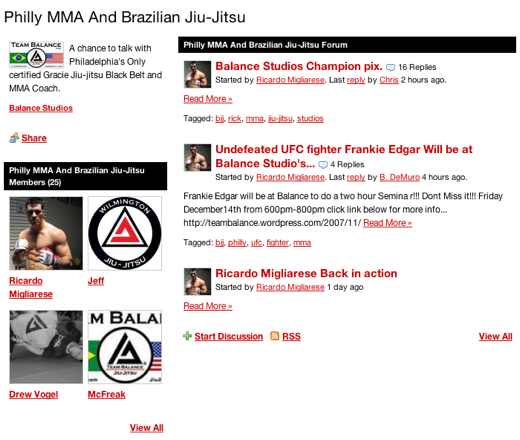 Members also keep lively discussions going in the forum, where you debate the quality of life in Rittenhouse Square (one of Philadelphia's most vibrant neighborhoods and shopping districts) or mourn the loss of a favorite pastry shop.
So Philly lovers and residents join up at Philly1! Embrace the Brotherly Love.