Polo Contacts Worldwide: A Place for the Global Polo Community
Ning Network Spotlight
Polo Contacts Worldwide truly embraces a global network, representing clubs and associations on six continents. Their variety of groups nearly matches this, with members spanning France to Mexico: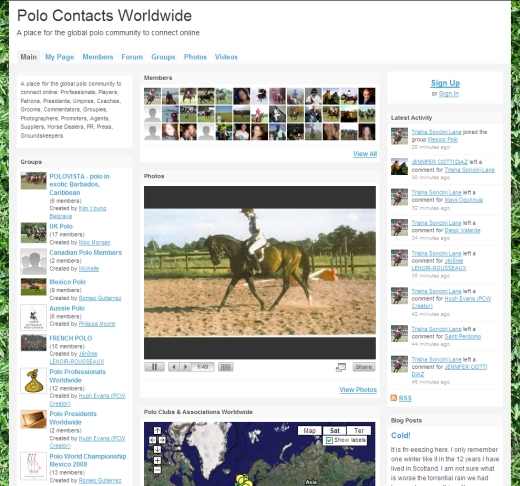 The Main page includes a number of map features, including one that tags clubs and associations worldwide. Additionally, Polo Contacts rotates through a Featured Club on their Main page. Currently it is El Metejon in Argentina, which you can see here: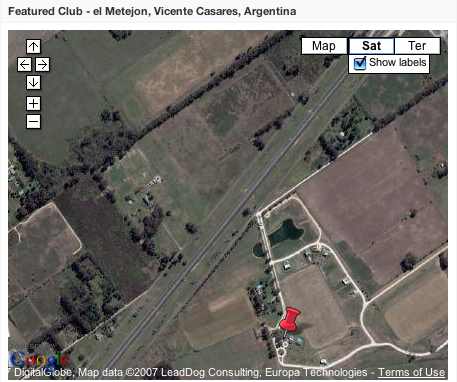 Polo Contacts isn't just for players, it's for "Professionals, Players, Patrons, Presidents, Umpires, Coaches, Grooms, Commentators, Groupies, Photographers, Promoters, Agents, Suppliers, Horse Dealers, PR, Press, and Groundskeepers." The Forum Topics reflect this, with topics that range from Winter Polo to Pony Quality for learners.
So whether you're new to Polo or more experienced check out Polo Contacts Worldwide!