Custom Vibe: A Social Network for Custom Vinyl Toys
Ning Network Spotlight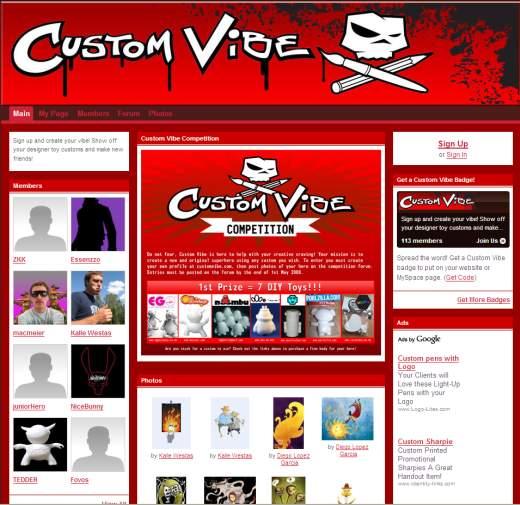 Custom Vibe is a social network designed for its members to show off and discuss their custom vinyl toys. These little (and occasionally large) creations are amazingly detailed and show unbelievable creativity.
Custom Vibe has done a great job of getting its members active by using contests, which is definitely an idea for any Network Creator to steal. First, they had the Custom Cardboard contest. With this contest, members could download a template with which to let their imagination run wild.
Now they're running the "Custom Vibe Competition". This contest is looking for the members to create a new and original superhero. The prize: 7 brand new DIY toys: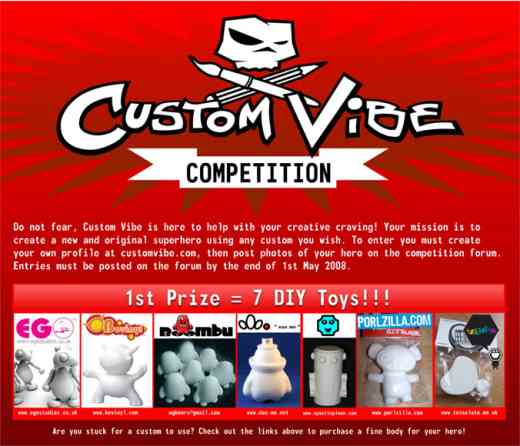 Custom Vibe is a great example of how little creativity from a few people can spark a lot from everyone else. So get over to Custom Vibe and start designing your superhero!