January Product Roadmap – What's Next
Ning News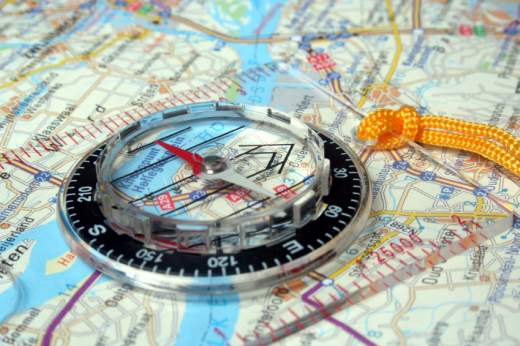 When you last saw us, we were telling you about our general product priorities. Now let's dive into what specific things we're getting out the door in the next release.
How We Create Our Product Roadmap
As Phil mentions on Network Creators, we work against a 3-month plan of projects that fit into any one of our three main priorities: (1) performance, stability, and scalability, (2) making your network more viral, and (3) improving the social networking software itself.
The 3-month plan is updated often and projects are moved, added, or removed, based on their priority, difficulty, the resources available for implementing them, and dependencies on other projects. Specifically, there are some features that we want to build directly into the Ning Platform itself and those create dependencies to which we need to pay attention.
Some features that aren't in the 3-month plan are 'On Deck' which means that we'll implement them opportunistically in the next 3 months when it's feasible for us to do so. The only features which are absolutely guaranteed to go into a release are the ones in the release that's currently being developed. Right now that release is scheduled for February 10th.
The benefits of this planning style are well-documented. It means that we can be extremely agile and take full advantage of our resources and opportunities. The challenge is that we can't give you a 100% accurate view into our product roadmap beyond the next few releases. That isn't to say that we don't keep careful track of feature requests. We do. We also have a longer term plan for major projects we want to release this year. The dates for our longer term plan are moving targets. For this reason, we don't put it out publicly.
Since we launched the social network 11 months ago, we have had 33 releases of the social network codebase; more than 12 of these have been major releases which contained new features. These features have been directly driven by feedback from Network Creators.
So, What's Next?
As I mentioned above, our next release is planned for February 10th, give or take a few days and assuming that nothing major pops up between now and then.
Here's what we're releasing:
Mass Uploader for Photos, Videos, and Music/Podcasts. You and your members will now be able to upload up to 100 photos, 30 videos or 100 songs/podcasts in one fell swoop. That's not to say that adding all of this stuff won't take forever, but go grab a beer or five and you'll be all set.
Blog Improvements – Round 1. We've replaced the fancy yet buggy rich text editor with our standard text editor which has the added benefit of working in Safari. We also added blog tags, previous/next links, and pinging of 3rd-party update services. We'll have additional changes to the blog in our next release as well.
A Music Player Facelift. Improvements include the ability to feature tracks on the Main page (for admins), pop up the player in a new window, loop playback, shuffle tracks and the option for NCs to disable the "download mp3" option across the network. The player is also now semi- transparent so that the entire player changes color rather than just the border. It's sweet.
The Option to Feature Members on the Main Page of your Network. This will work the same way it does today for photos, videos, discussions, and blog posts.
Higher Video Quality. We're updating the video player to set on a fixed size which will result in better-looking videos, albeit eliminate the options to have small and medium size videos. We think the trade-off will be well-worth it.
Video and Photo Slideshow Widgets Work in RSS Feed Readers. This means that when you pull an RSS feed into your network and that feed has a video or photo slideshow in it, it will work.
Easier Member Management for Network Creators and Admins. In this release, you'll be able to start searching and sorting members from your Manage Member page.
Additionally, there is a ton of small stuff as well (continue reading…)
Duplicate members don't appear in Latest Activity Dashboard.
New text tweak to show if a network is public or private on sign-up page.
Blog fixes include correct archive counts, correct date when editing and re-posting, draft blogs don't show to everyone now on certain browsers, privacy settings work correctly, and there's an improved "preview post" experience with more accurate styling.
Mapped domain embed code now works in forums.
Profile badge embed code now works properly on MySpace.
Music player no longer appears in the badge list if there's not a music player on your network.
Your network will no longer accept non-images when uploading to the photos feature. It will reject them outright and provide an error message, which will ultimately be a better user experience than what we have currently.
The music player can now be translated into any language. Some strings didn't work before.
The Moderation section is now called "Content Control" and includes the ability to disable music downloads.
Invites can now be re-sent if they have not been responded to.
If you have more than 50 pending members, the page now paginates correctly.
Members can now randomize their photo slideshows on profile pages, and Network Creators can do the same for the Main page.
On long videos, members no longer get bumped back to the "Play Again" screen during buffering.
We've updated the Facebook app creation instructions to reflect some Facebook site changes.
Legal disclaimers have now been added when you upload content.
IE6 now works correctly with Language Editor. Before it was only allowing people to edit every other field.
The My Photos page has been simplified to focus in on Photos. There will just be a link to My Albums from the Navigation bar.

More Chat options for your network via multiple 3rd party partners.

UPDATE: Due to time constraints this will now be in another upcoming release. Stay tuned!
But, wait! There's more! We'll talk next about the mid-March release in my next blog post…