Keeping Our Priorities Straight
Ning News
Updates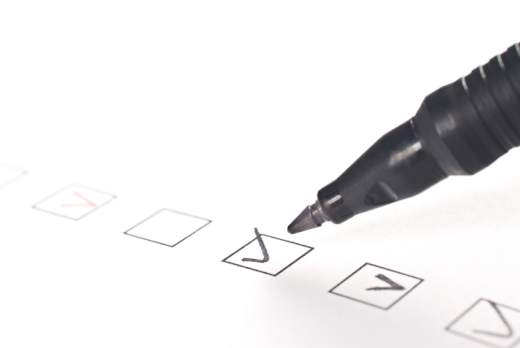 So, how do we here at Ning approach product decisions? There is in fact is a method to the madness. We have high level priorities and are continually iterating our current product roadmap against them. They are:
1. Performance, Stability, and Scalability
These are critical to your network. Especially as the service continues to double in size every few weeks, your social network needs to not only be up but it needs to be fast. With over 99% uptime per month, we take this work and the commitment we've made to provide a phenomenal social network to you – a social network that is uniquely yours – very seriously.
2. Ensure Your Network is Viral as Possible
One of the beautiful things about social networks is that combined with the right focus, brand, idea, and people, a network can spread like wildfire. We're constantly implementing new features and improvements to existing features that "grease the skids" of getting new people into your social networks. Some examples of our work on virality are the new Invite page and contact importing feature we released before the holidays, the completely streamlined and branded profile creation process, and the branded widgets that come automatically with your network when you create it for free on Ning.
This work has had a significant impact on the growth of individual networks as well as the growth of total social networks across Ning. While this work is primarily focused on getting people to a network, the more people on a social network, the more likely it is that the network will be dynamic and, well, more fun.
3. Create the Absolute Best Social Networking Software. Then Ensure People Can Make It Their Own.
The best and worse thing about creating software is that you're never done. I love the fact that we're able to constantly and rapidly react to new feature ideas and roll out improvements that are important to us and our Network Creators. You hold us to incredibly high standards and we wouldn't have it any other way.
Sometimes, we knock it out of the park. Other times, specific feature requests take longer than any of us would like.
We want to continue to make Your Own Social Network for Anything a product of which we're incredibly proud. We are maniacal users (and very credible critics) of Your Own Social Network for Anything. We know the warts. We know the features that are going to make it sing. And if we could do it all tomorrow, we would. That's our goal.
What We've Been Up To
We've spend the last three months focused primarily on projects in the Performance and Virality buckets and the results have been significant.
By driving incremental seconds and then milliseconds out of page load times while making it even easier to invite, join, and create profiles on any of the social networks on the Ning Platform, we have seen networks become bigger more quickly and the amount of activity across networks skyrocket. Normally I'm not inclined to hyperbole, but, seriously, skyrocket here is an understatement.
While we can see the results of big infrastructure or virality changes across the 155,000 social networks on Ning, they are mostly invisible to individual Network Creators and their members. Sometimes the result is that your network is simply available as we scale to twice the number of page views we did the week before. To you, your network is available. No big deal. To us, we just pulled off a major feat of engineering and operations. And, by the way, you should expect nothing less of any Internet service you use.
To make room for these projects it sometimes means that a feature that is critical to a particular network or set of networks gets put off for a release…or six. That has certainly happened in the past three months. And, fortunately or unfortunately, we'd make the same decisions over again. We believe these are the right priorities for our service and our Network Creators.
Now that we're seeing significant viral growth across increasingly speedy networks, we're shifting our focus back to new features. It still won't mean that we'll get to everything that we want as fast as we want, but it does mean that there are more tangible and shiny new things coming down the pipe.
And, in our next installment, we'll tell you all about them 🙂