Nowheremen
Ning Network Spotlight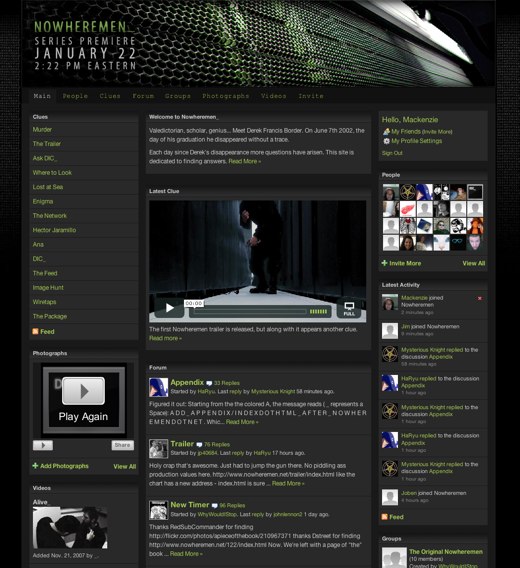 Nowheremen is a new web series and companion social network from X12 Productions tracking the clues of fictional Derek Border's whereabouts.
On June 7, 2002, only hours after graduating from college with honors, Derek disappeared. Though the case has long been abandoned, by police and by his family, clues about Derek's mysterious disappearance have slowly begun to surface across the internet. These cryptic clues of all mediums pointed the audience to the network, where more information about the case is revealed.
Each week, a new clue is posted on the network, and members race to solve it. They post their solutions in the forum or photographs section. Each clue brings us closer to Derek Border while raising yet more questions about his situation.
The first full episode of the series premieres on the network on January 22nd at 2:22pm, but members of the network are already dedicated to unlocking the secrets and finding Derek. And after watching the trailer, I'm hooked! Videos can be uploaded directly to the network or, like the trailer, embedded into any text box. Check it out:
Nowheremen Trailer from Nowheremen on Vimeo.