Playak.net: A Place to Paddle
Ning Network Spotlight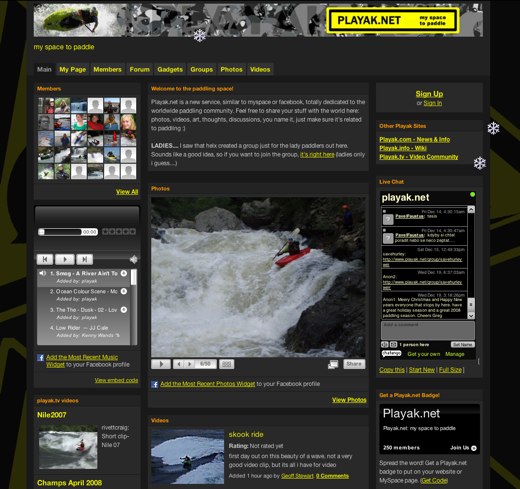 Playak.net is a social network for the worldwide paddling community. It's one of the online components of Playak, an "independent initiative with the goal to be the worldwide paddling portal" which also includes a wiki and a kayak and canoe news site.
The network is well integrated into the main website with the same custom header and bold yellow and black branding. Less than a month old, the network already has nearly 300 members. Over 50 groups have been created for every type of paddling and many regions of the world.
The network's members are particularly active in uploading photos and videos. There are over 800 photos and 50 videos already. Most of these are of the members themselves doing what they love: paddling. Check out this slideshow of Playak.net's most popular photos:
Enjoy!