Robby's Uprising: GAS ON!
Ning Network Spotlight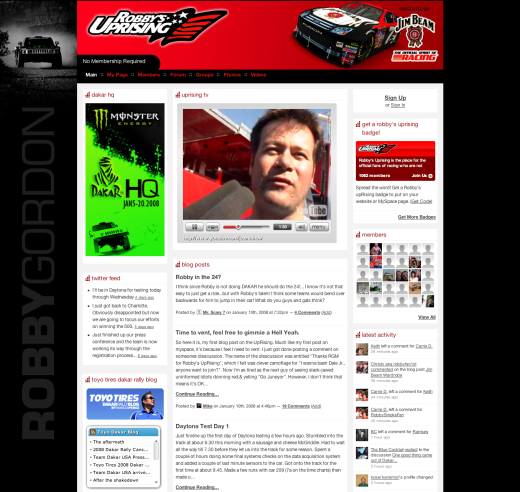 Robby Gordon is a NASCAR/Open Wheel/ Off-Road racer who has created a network so fans can stay up to date with one of the busiest racecar drivers in the United States. As a a six-time off road champion and popular fixture on the NASCAR circuit, Robby has drawn fans of all styles of racing! When asked for a one word description of himself, Robby Gordon replied: Full Throttle. With an attitude like that, it's not surprising that Robby's Uprising is an active and lively network.
Robby's team will give you an honest view into the behind the scenes of an entire racing crew. When we asked Robby's team what their favorite feature of the network was, they said, "The [network] allows us to engage people on a personal level." With open commentary about what Robby and his team are currently up to, it's hard not become enthralled by the world of racing.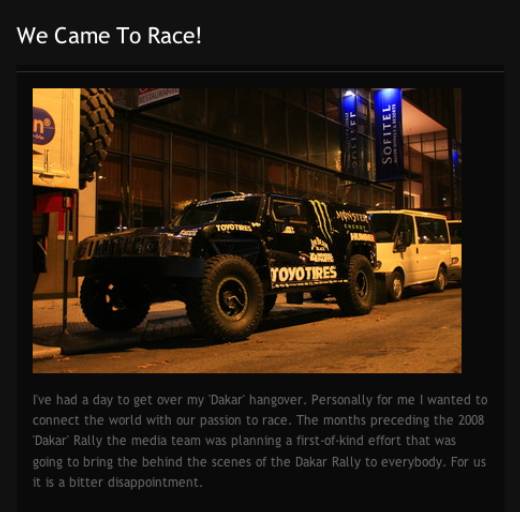 Whether you're fan of Robby Gordon, racing, or simply pushing things to the max, drop whatever you're doing and go full throttle over to Robby's Uprising!