Roll Unity: Die exklusive German Rollerblading Community
Ning Network Spotlight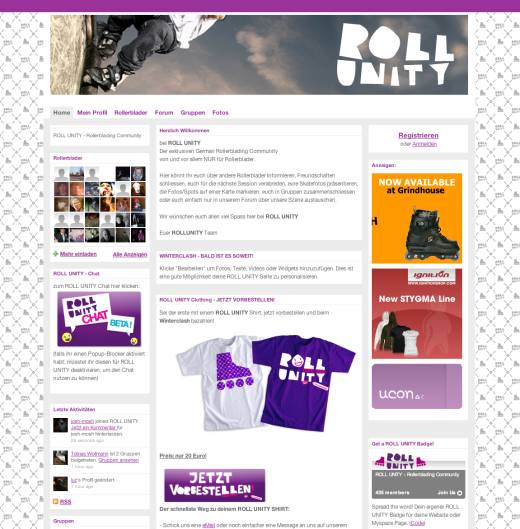 Okay, so maybe we're partial to sports that require guts. Recently we've shown you Powder Church, interstate, and Two Six. Well, here's another one! Roll Unity is Germany's premier rollerblading network. Designed for the skaters of Germany to share their slickest airs and smoothest grinds, this network is growing fast.
Roll Unity is a great example of how to use the language editor. While we've talked about how you can change specific aspects of your network, Roll Unity has gone full force and translated the entire network! Makes sense for a network designed for the bladers of Germany.
Roll Unity are also using the Location feature for tagging photos. Members are encouraged to tag the location of the "fotos" they post. This way, members visiting a different city already know some places to skate!
Lastly, they're running ads that are designed for their members. Using the premium service to "Run Ads on Your Social Network," Roll Unity has removed the Google AdSense ads that we provide, and have replaced them with ads from skate shops and clothing companies. I'm already preparing to order my Roll Unity t-shirt: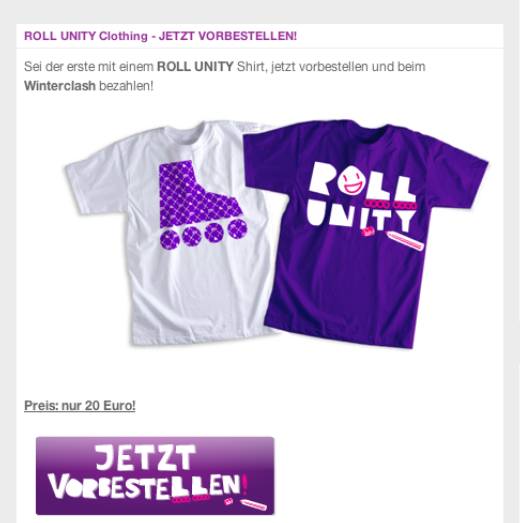 So if you're into well designed networks or wanna post the picture of you going Alley-oop Soul to Fishbrain down a double kink in Düsseldorf, head over to Roll Unity!