TV Cocina
Ning Network Spotlight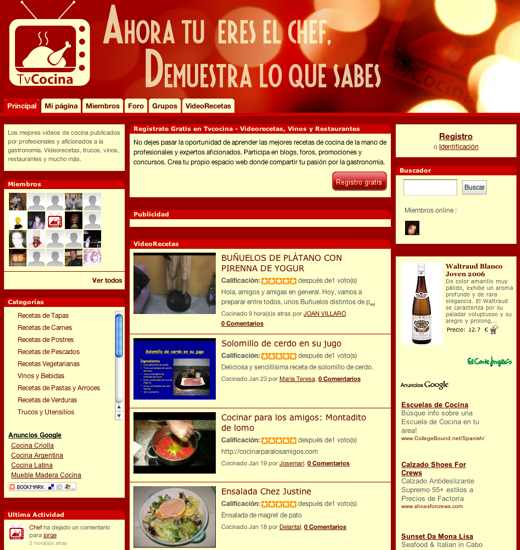 TV Cocina is yet another beautiful network that has taken advantage of the option to change the entire language of a network using the language editor.
TV Cocina prides itself on being "a website that has successfully combined social networking, video networking and forums to create a website that allows Spanish speaking chefs and cooking enthusiasts the opportunity to share and learn new recipes." They are targeting an audience that comes from Spain, Latin America, Europe and USA, people that speak Spanish and love food.
My Spanish is rusty, but I love food, and the videos offered on TV Cocina provide some recipes not easily found on other food networks. The videos are particularly clear for those of us who may need visual aids to help recreate a recipe!