Make Your Network As Fast As Possible
Ning's Tips and Tricks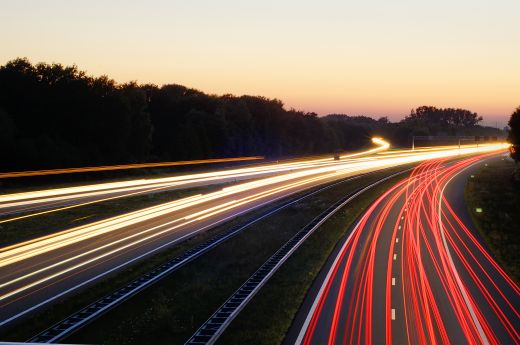 Here at Ning, we spend a lot of time making Your Social Network for Anything as fast as possible. By default, your social network on Ning is speedy. Why? Because there is a direct relationship between the performance of a network and how much time people spend on it.
Conversely, we also enable you tremendous freedom and control over what you put on your social network. In fact, we offer a number of ways for you to add things that will slow your network page load down to a crawl. We want you to have the freedom to make your social network exactly what you want it to be. It's your choice. That being said, if you're feeling like your network is a little sluggish, we've got a few suggestions for keeping things speedy.
RSS Feeds Can Cramp Your Style.
RSS feeds are great for providing outside content that's relevant to your members without having to create it yourself. You have the option to add up to 10 RSS feeds to your network's Main page. However, each RSS feed has a performance cost. That's not a bad thing, but with each one you add you will increase the chance that your Main page will load more slowly while it goes and gets the various RSS feeds you've added. Somewhere between none and 3 RSS feeds seem to be the best rule of thumb.
Each RSS feed is different and even one may bring your Main page to a crawl. If you are finding that your network's Main page is slower than you think it should be, take off your RSS feed(s) and compare the page load. If it's faster, then it might be time to change the feed or remove it altogether.
Flash is Good. A Lot of Flash is Not.
External Flash widgets are another great way to bring outside content into your social network. However, because they are large files served by outside servers, they are also a culprit of slow page loads. There is nothing wrong with a few, but if you include numerous slideshows and video players on any one page then things are probably going to start to slow down. It's your choice, but if you have the need for speed, you might want to keep your friendly external Flash widgets to a minimum.
Third-Party Widgets Maybe Great. Or Not.
Here's the good news about the Internet: There are tons of applications and cool widgets you can add to your network. Here's the bad news about the Internet: Many of these applications are less-than-optimally written and/or cannot stand too many members of your network using them at the same time. Even if beautifully written, third-party widgets add to the load time for your Main page, because they take time to "do their job". So, when you find a very cool widget, ask yourself how much value it will add to your members: if it is critical, great. But if it is just nice to have, it's best to skip it.
Images Carry Weight.
We can't emphasize enough how much you can speed things up by ensuring that all the images you add to your Main page and your right sidebar are as small as possible in terms of file size. You do not need expensive software to do this. There are excellent free programs such as Seashore and Skitch that let you resize and crop images (one way to reduce their total file size) as well as save them in an optimized format (JPG or PNG) that will squeeze them down to a more manageable file size. This should speed up your Main page considerably.
Ok, But Why Is My Main Page Still Slow?
So, you are done setting up your Main page, you've followed our advice, and it's still slow. The usual suspects – RSS feeds, Flash widgets, other third-party widgets, and image files – look good, but things are still loading at a snail's pace. What do you do? Where do you start?
There are a couple of other things you can do to troubleshoot a slow Main page:
Remove elements from the Main page, one by one, using the list of things we just discussed. Refresh the page after you remove each element to see the difference in perceived load time.
For the more sophisticated among us, there is an excellent plug-in for Firefox users called Firebug, which lets you see load times for all components of a web page. Firebug will help you identify the speed thieves on any web page, including your network's Main page. Here is an example of the type of information you can obtain through Firebug:
If after you've done all of these things and your network is still slow, then comes the hard part. Something has to go. One way I've done this before is to put on my member hat and ask myself a few simple questions:
What do my members care most about?
If I had to limit [RSS feeds, Flash widgets, third-party widgets and images] to one, what would it be? What's the most important one?
Is there something else that I can remove in order to preserve the thing that I care the most about?
Generally speaking, pulling things back on your network's Main page to the essentials is a good exercise, independent of network performance. Alternatively, you can ask your members what they think. You can start a new forum post on the topic and get their perspective on what makes your network special or, even better, find out about their platform, connection speed and much more through Google Analytics.
Making your network's Main page speedy will enable you to take your network to the next level. Enjoy!