VisualProgression: The Network for Digital Artists
Ning Network Spotlight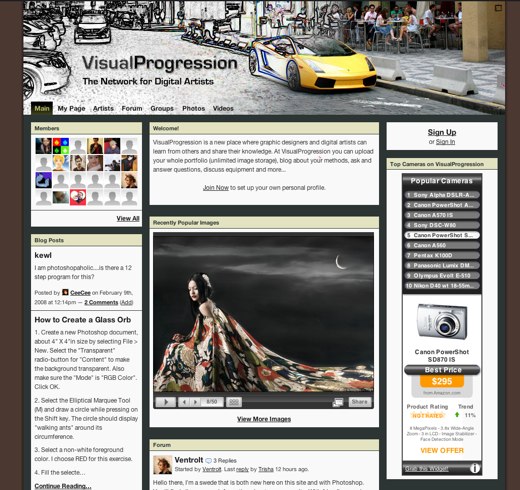 VisualProgression is a network for graphic designers and digital artists. The network's awesome custom header immediately sets the tone for the rest of the network. Created about a month ago, VisualProgression aims to be a place to share tips and learn from each other.
And the nearly 150 members are actively doing just that. With blog posts like "How to Color Old Black and White Photos" and videos like "How to Make a Popart Photo", it's clear that members of this network want to learn from each other – and share the knowledge they have to help each other.
The Network Creator of VisualProgression has even used the Language Editor to change "members" to "artists" to reflect the atmosphere of the network. And calling them artists is fitting – the over 200 photos on the network are stunning. Check out the slideshow of highest rated photos:
Find more photos like this on VisualProgression
If you're an aspiring graphic designer or digital artist, discover VisualProgression and share your own tips and tricks.