wdydwyd? answer. ask. collaborate.
Ning Network Spotlight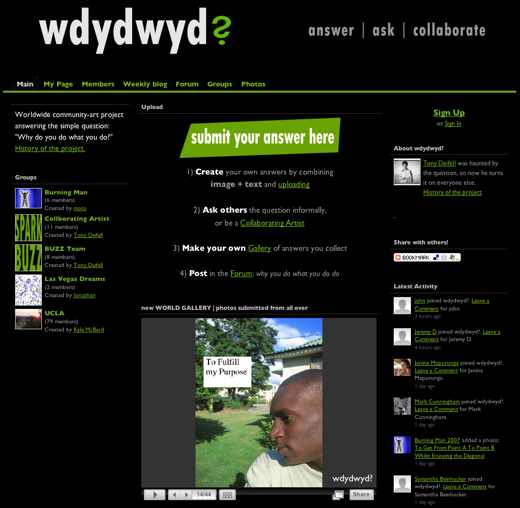 Starting in the summer of 2004, Tony Deifell began asking himself and others "Why do you do what you do?" In response to his question, people have sent him photos with text to visually answer the question. Still more have enjoyed the photos, displayed on Tony's original Web site for the project.
Tony has now created a network for collaborators of "why do you do what you do," allowing both contributors and bystanders to take a more interactive role in this community art project. The network provides a new home for photo submissions. The forums, groups, and comments provide additional space for members of the community. And the original blog gets its own tab on the network.
I have a list of favorite networks for entertainment, athletics and music. "Why do you do what you do" is my stop for introspection and inspiration.